Gavello Glen Sunnyvale Homes for Sale, CA
Gavello Glen is a charming Mid-Century Modern community in Sunnyvale, CA. 

It was built by Elmer Gavello in 1956 and designed by renowned architects Anshen & Allen. It features contemporary homes with floor-to-ceiling windows, gable rooflines, and expansive lots. In addition, this family-friendly neighborhood offers an ideal blend of a suburban lifestyle with close proximity to city conveniences and major thoroughfares. Not only is it an ideal residential neighborhood, but Braly Corners also benefits from excellent educational support, featuring great schools in the area. The community benefits include outdoor recreation at nearby parks to urban attractions. Live in sophistication and expand your lifestyle when you buy Gavello Glen Sunnyvale homes. Contact us today to narrow down your options and simplify the process.
SCHOOL SELECTION: Gavello Glen, Sunnyvale, CA, is surrounded by great schools that provide children and young adults with a quality education. Schools are highly rated, and some offer advanced courses, music and arts programs, athletics, and a wide variety of extracurricular activities to keep children engaged and learning. Additionally, children receive a top-notch education from knowledgeable and experienced teachers. And with several college options within the area, kids will have access to the best academic opportunities when they are ready for higher education. The schools in Gavello Glen take a compassionate but disciplined approach to help students develop into well-rounded individuals. They strive to instill important values and life skills to help students grow personally and academically. They also emphasize positive reinforcement and recognize each student's accomplishments to help them feel more confident in their abilities. This creates a positive learning environment where children can achieve their full potential.
LOW TRAFFIC: Gavello Glen is located on quiet streets, away from the zooming cars of major roads. The streets are well-maintained, and the neighborhood offers plenty of space to walk or bike. This means fewer cars passing through and more time to enjoy the community and the surrounding area. Plus, with its convenient location close to major thoroughfares like El Camino Real, it's easy to get where you need to go without dealing with heavy traffic. In addition to being free from large amounts of traffic, Gavello Glen also showcases greenery that adds to the community's peaceful atmosphere. And with fewer cars passing by, there's also less pollution.
STONE'S THROW: Gavello Glen is near amenities, attractions, and larger cities. Located just a 24-minute drive from downtown San Jose, you can maximize the duality of city life with the comforts of a suburban lifestyle. For those looking for fun, amusement parks are less than an hour away and offer a great day out for the whole family. You won't have to worry about going too far for your everyday needs either. Gavello Glen is less than five minutes away from groceries and malls, making shopping and errands a breeze. There's also a vast array of restaurants to choose from, so you'll always have more culinary options.
Popular Gavello Glen Resources
Gavello Glen Neighborhood Information
Gavello Glen Neighborhood Amenities
Latest Gavello Glen Sunnyvale Homes for Sale, CA
Open Houses in Gavello Glen
38
Open House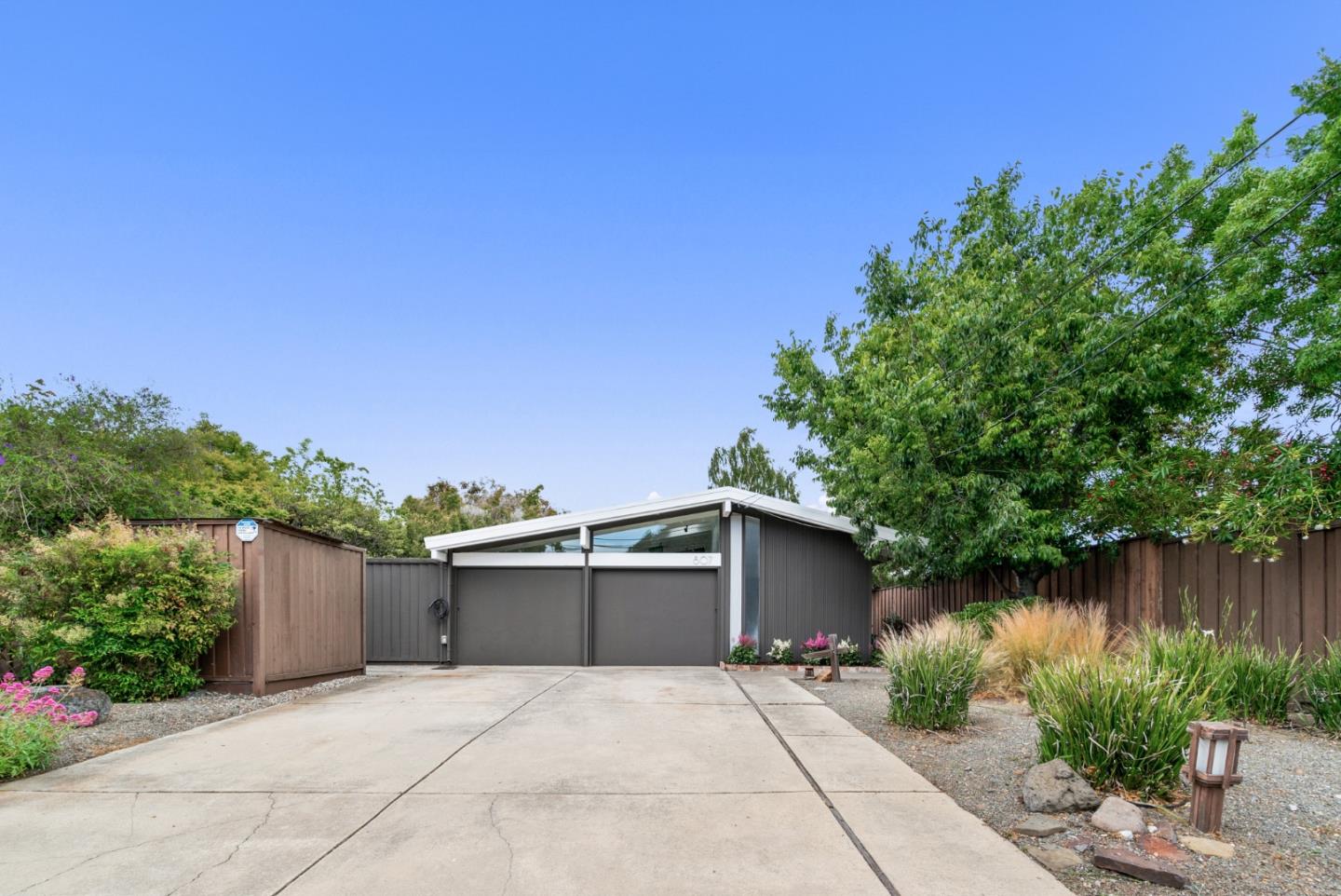 Beds
3
Baths
3
SqFt
1,726
MLS#
ML81930949
Listed by: Kevin Swartz, Atria Real Estate
5 Real Estate Facts about Gavello Glen
Gavello Glen Sunnyvale homes have prices between $1.73M to $2.82M.
Within the City of Sunnyvale, Gavello Glen homes stand on lots in the 0.14 to 0.27-acre range.
The square footage of properties in Gavello Glen runs from 1,312 to 2,197 sqft.
The primary architectural styles in the neighborhood include ranch, craftsman, and contemporary-type homes.
The majority of homes in the Gavello Glen Sunnyvale area are from the 1950s.
Starting across T D Auto Repair, the western border travels northbound until the northern end of the Luxon Communications building. It then directs toward the east toward Gail Avenue, passing by Betty Court, Pierino Avenue, and Henrietta Avenue. The boundary then moves south and stops in between Anshen Court and Gary Avenue. It shifts eastward toward the eastern border. South Wolfe Road then heads south again until just before Lavender by Landsea Homes. The edge moves back westward again toward Gail Avenue, directly above the Hacienda Shopping Center. The perimeter then zigzags to the west, tracing a path along the edges of the St. Francis Arms Apartments and Maple Tree Inn.
Ready to take the next step?
As a full-service real estate professional, I work with sellers, buyers, and investors to help them with their property transactions. Whatever price range or property type you're looking at, I'm here to help. Please don't hesitate to Contact Me today with any questions you may have.
Who Lives in Sunnyvale, CA
Home Ownership Percentage
Things to do in Gavello Glen
Around Gavello Glen, Sunnyvale, CA
People who like Gavello Glen also like